November is a very busy month for our companies and we have some changes coming.
Our best-selling cable label the TCL-49 will be changing its part number to the new WACL-49W, this is to make way for additional cable labels in 2022 to add to the range of high-quality labels.
These new labels will be added to our cable label printing software http://www.printmycablelabels.com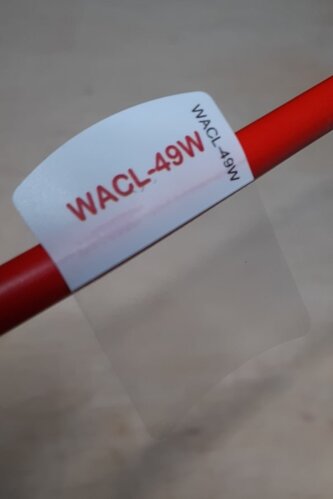 Tech Cable Labels
Tech Cable Labels is the top labeling company for data and telecoms installations and all our labels can be printed on any standard office laser printer
We make and distribute the most quality-driven cable labels designed by technicians for use by technicians around the world.
At Tech Cable Labels we decided to put this to good use by designing the best and most cost-effective labels for the cabling technicians. All our staff has at some time been locked in the rack or data communications room just labeling cables hour after hour.
We know what the technicians need to complete the job and we have now included all these into one group of labels which is designed for cabling technicians by technicians with the goal of making life inside that closet more acceptable.
We promise to make your working life better and offer that one on one contact to our staff speaking tech to tech, not sales department or a manufacturer who just makes labels, we use and install all our products, we are Tech Cable Labels.