The Internet's Leader in Cable Labels
---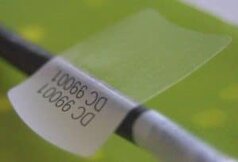 Finding the right cable labels for your projects is super important that's why we have the right size cable labels. Printed for free on any laser printer along with free samples, and free software saving you lots of time and money.
Above all, we understand cable labels and have many years of experience with the best cable labels and communications labeling across the world.
Same Day Shipping
Over 96% of all orders placed before 11:30 a.m. EST will ship the same day at no extra cost to you. In the rare circumstance, the item or quantity you ordered is not in stock or available for immediate shipment. We'll manufacture and ship it within 1-2 business days.
Our Tech Cable Labels are around $1.99 / per sheet (49 Labels)

Projects from normal structured cabling and Network Labeling for cabling systems to top-rated cruise ships, trains, and NASA.
Same-day shipping and Saturday shipping.
Call or Text 407 321 7394
Call just for a chat
Free Printing Software
Great cable labels shouldn't be complicated whether you have a design ready or need inspiration, we've got you covered for free.
After all, we make and distribute our most quality-driven wrap-around wire markers designed by technicians for use by technicians. We also make the best technician-friendly and easy-to-use cable wire marking for low-voltage engineers.
All things considered, we understand every technician's requirement and offer one-on-one support. Made for wire labeling and Cat7, Cat6, and Cat5, patch cord labels, network labels, and new wire markers. Another key point is, that this makes these the best cable labels and more cost-effective than handheld printers.
Tech cable labels are $2.94 – $2.19 per sheet
To make a high-quality, crystal-clear print that is easy to read and will run through your Laser printers without jamming. Made thinner, and more flexible, and has upgraded adhesive for superb performance. Excellent adhesion in both normal and harsher environments for your wire labeling.
Designed for printing on Laser printers. The top third of the wire markers is the print area, and the bottom two-thirds of our wire markers are clear polyester.
Always overlaminate the printed part once applied.
Equally important our Laser printable wrap-around markers are ideal for multi-purpose labeling projects that can benefit from self-laminating like patch cords.
They are manufactured using a clear polyester film with an ink-receptive print area. The film is coated with a permanent, UV-resistant, pressure-sensitive adhesive.
Another key point is that our products are used by hundreds of industry professionals who need durable, long-lasting labels.
Marking gives the added protection of a self-laminating, polyester wrap. Perfect for networking and telecom installations as well as medical. Lab applications, and patch cords. The film is specially designed for use with small cables such as fiber optics and thin HDMI cables.
Wire marking these types of cable is hard, old-type cable marking is expensive and does not meet the new network labeling standards.
Our engineers having installed thousands of cables over the years and having many types of labeling systems, we now sell the one that works best for you and our installation teams.
Structured Cabling and Cable Labels
Cable Labels USA makes all our cable labels in the USA and supports the structured cabling installations for all Network labeling. Our quality is better and costs less than any USA or European competitors.
Our printable laser sheets are top quality.
Tested from Florida to all over the world on the biggest project around our cable labels meet the requirements of many of the top ten companies in the USA.
Having worked out the best solutions and labeling software that help our customers with all marking. L
ikewise,
wire marking linking this with our new labeling software makes any cat6 patch cord stand out.
Cabling with the best wire marking does help and saves you money in the long run, any Cat6 cabling. Another key point is that wire markers not used or installed will cause problems later. Having our teams know that the best in the market come from cable labels in the USA.
Over 20 sizes to fit most installations.
The more you buy the more dollars you save.
We ship on Saturdays.
Free Web-based Software
Support our customers 100%, we have real people who work with the cable labels every day and want to help with any questions you may have.
Free web-based software and templates give you a great printing tool for FREE to print your laser sheets. We ship same-day standard fixed-price shipping from the USA with FREE samples and tech support.
Ask anything and we help you, even if it's not our products we just have many years of experience with cable labels and Low Voltage cabling.
On any given day we are printing cable labels for our customers and our installation teams.
Finally, tested by our technicians and printed with our FREE web-based software www.printmycablelabels.com we are labeling experts. As a result, we only use our cable labels every week consequently we have live on-site testing.

If you have any questions please get in touch and we will work with you to get you the right solutions for your projects. Our cable labels are very cost-effective and you can purchase one sheet or one hundred sheets to make sure you have the right amount for your project.
Over the last 15 years, we have used and watched cabling engineers number and label all types of data communications cables. We are the go-to guys who have spent many hours in the racks sticking on the cable labels and punching down those cables.